You may remember the condition of my boots. They have split to the point where you can clearly determine the color of my socks, and as entertaining as that is, it's not that great in the wash rack.
It was time to make a decision. Duct tape or new boots.
Did you know duct tape is not particularly effective on boots?
After getting 5 pounds of sand and rock in my socks, I decided to bite the bullet and buy new boots.
I was reluctant to get western boots. Nothing I could find was under $100 that looked like it would last more than a year. And given the new saddle in my life, I wanted to keep the price low.
But I also don't like work boots or lace ups. I wanted something that didn't feel like a ton of bricks on my feet. Given my last clinic experience, I wanted waterproof too.
So these seemed like a good option.
Ariat
Ladies Heritage Sport zip Paddock Boot (I found them
here
at Equestrian Collection, where I got my riding pants - which I absolutely LOVE).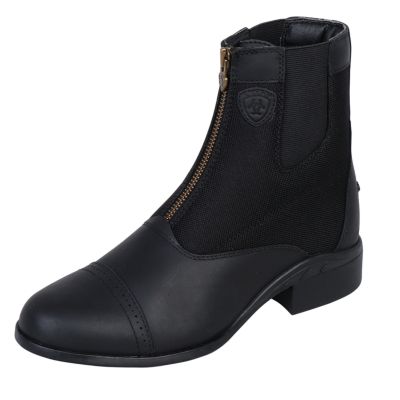 I've been breaking them in, but we went on a beautiful trail ride Sunday (more on that in a different post) and I have to say, I never noticed my boots! They were that comfortable! The tread on the bottom is perfect for my new endurance stirrups.
I also bought some half chaps, but the snap broke and I'll be sending them back. But I'm not sure I need them. Between my riding pants (which don't have knee patches or anything) and these boots, I didn't feel the need for protection on my calves. Plus my
Irideon
pants, (
these
in a grey/ blue) with their seam placed to avoid rubbing, the
wicking
quality of the fabric, and how well they breathe in the heat, they are a great option. They fit a little loose for a medium, though. Better loose than tight, that's for sure.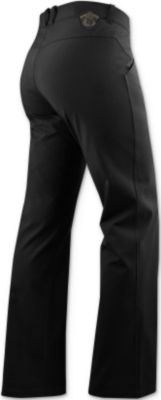 Speaking of tight fits, I've been hesitant to get riding tights, particularly since I don't think they'd be very flattering. I'm more of a yoga pant girl, tight on the butt, loose on the lower leg. If I get some, they will be
these
.
But I'll need to sell a few essays first. :)
What do you ride in?